PARRÊSIA CREATION COMPANY was founded in Montreal in 2017 by Ana Pfeiffer Quiroz, Anna Beaupré Moulounda, and Thomas Leblanc.
Our first show, HAPPY HOUR, will be filmed and shared on the Web with Théâtre Aux Écuries from 1-11 April 2021.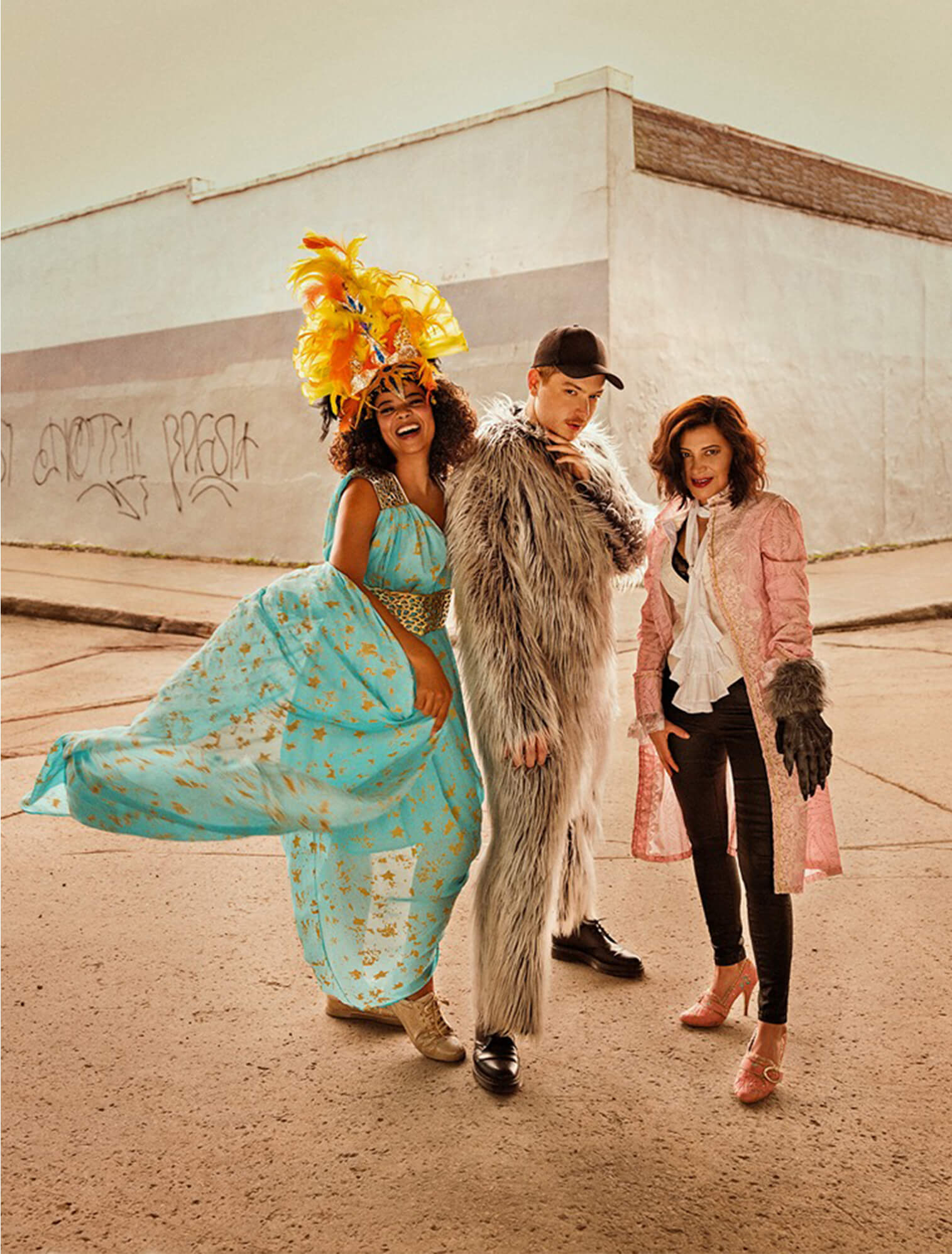 From Lima, from Rouyn-Noranda, from Congo, from Montréal-Nord, from the Pacific coast of Peru, from Côte-Saint-Paul, Gaspésie, the suburbs, Mile-End – from elsewhere, from everywhere, from nowhere – we are descending into the battle arena.
Our theatrical works are manifestos rooted in our contradictions – our inner, political, artistic, social, and political tensions.
We thwart expectations and explode stereotypes. In excavating our intimate truths, we leave a field of ruins onstage and in the minds of our spectators. We dance upon the grave of a culture collapsing under its own weight.
Multidisciplinary (and undisciplined), our approach pulverizes the hypocrisies that imprison us within the mere illusion of progress. We preserve only the essential: the conviction that the hurtful, galvanizing truth is the most formidable weapon of the theatre.
We are Parrêsia.
Parrêsia: "It is the courage of the truth in the one who speaks and takes the risk of saying, in spite of everything, all the truth that he thinks – but it is also the courage of the interlocutor who accepts as true the hurtful
truth that he hears." – Michel Foucault, 1984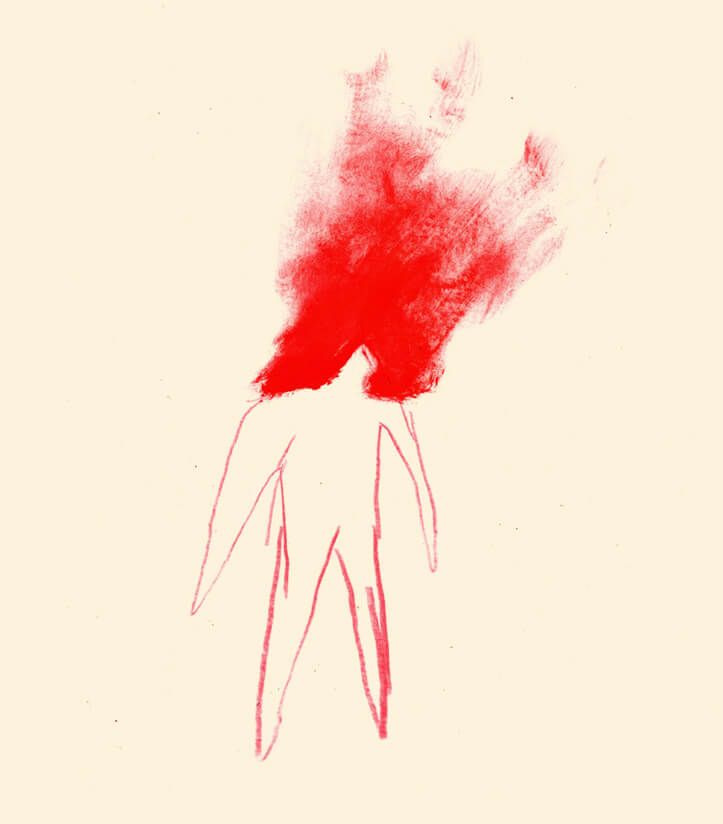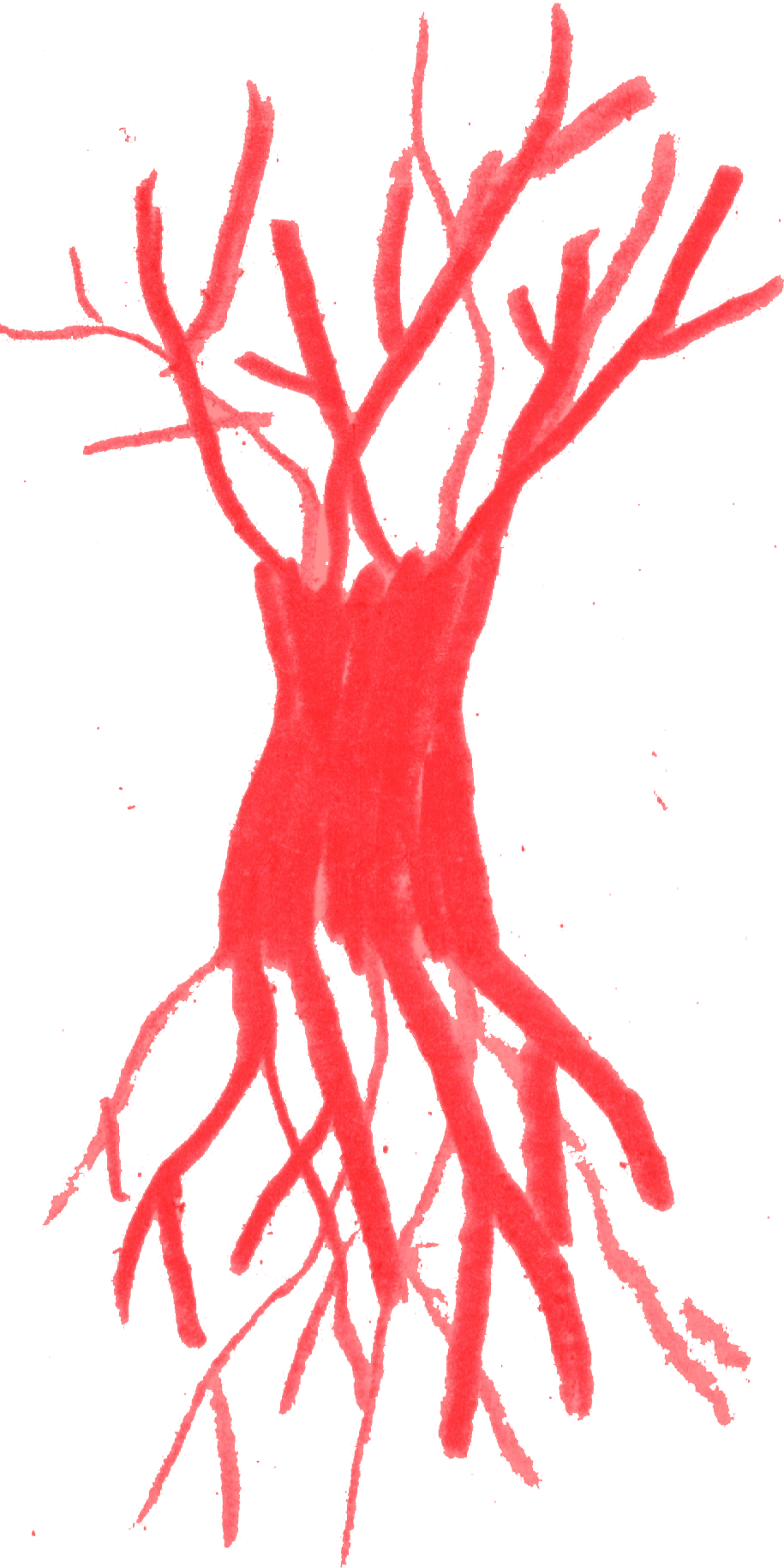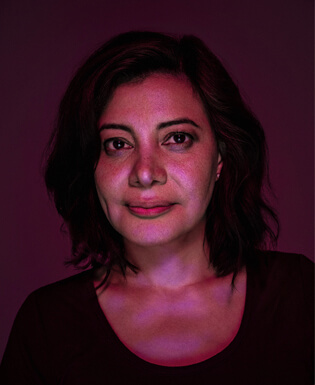 Ana Pfeiffer Quiroz
Arriving in Montreal in 2010, Ana Pfeiffer Quiroz is an actress and director trained at the National Theatre School of Lima in Peru. After graduating, Ana worked as an acting coach on several film sets before persuing film and technology practices at New York University (NYU). After her arrival to Quebec, Ana felt challenged by the low representation of immigrant women artists in Quebec's French-language theatre, and completed the research-creation project Sans étiquette as part of her master's degree in theatre at UQAM. In 2016, Ana brought together artists of different origins and staged the performance Parrêsia at the Espace Georges-Émile-Lampalme. Journalist Mario Girard (La Presse) praised her approach in a column that questioned the "nous Québécois." In 2020, Ana will take on the role of director and dramaturge of Happy Hour in the intimate hall of Théâtre Prospero. She is also a doctoral student of Arts Studies and Practice at UQAM.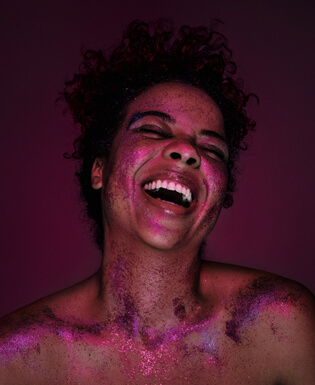 Anna Beaupré-Moulounda
Anna Beaupré-Moulounda finished her studies in theatrical interpretation at Cégep de Saint-Hyacinthe in 2002. She has since worked as an actress (Les Sorcières de Salem, Club Mel, 100% Local, 14 millions de choses à savoir). In 2013, she joined the comedy collective, Les Lemmelettes; informed by this experience, she now presents her first one-woman show, Faite au Québec. She is also an author, and presents her first play Sans pays in several cities in Quebec. Anna also collaborates with Stérone Project, which has been a great success online, particularly for its capsule "L-100-K-lisse." In 2016, she performed in Parrêsia by Anna Pfeiffer Quiroz, presented at the Espace George Émile Lapalme.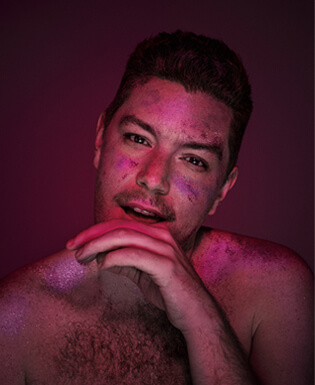 Thomas Leblanc
Thomas Leblanc is as much a stage performer as he is a radio personality and web star. A self-taught performer, he's taken part in acting workshops in Montreal and New York with teachers Maggie Flanigan, Jean-Pierre Bergeron, and Nicolas Cantin. Since 2015, he's been part of the cast of the theatrical creations Parrêsia (Place des Arts) and Sans etiquette (UQAM) by Ana Pfeiffer Quiroz. On ICI Première, Thomas comments on social and cultural news on the programs Plus on est de fous, plus on lit and Pas tous en même temps. He co-hosts varius projects with comedian Tranna Wintour, including the queer podcast Chosen Family (CBC, Phi Centre) and the comedy cabaret Sainte Céline (Fierté Montréal, Juste pour Rire). He began his media career as Editor-in-Chief of the monthly arts magazine Nightlife before becoming a researcher for host Christiane Charrette. In 2016, he performed in the play Parrêsia by Ana Pfeiffer Quiroz, presented at the Espace George Émile Lapalme.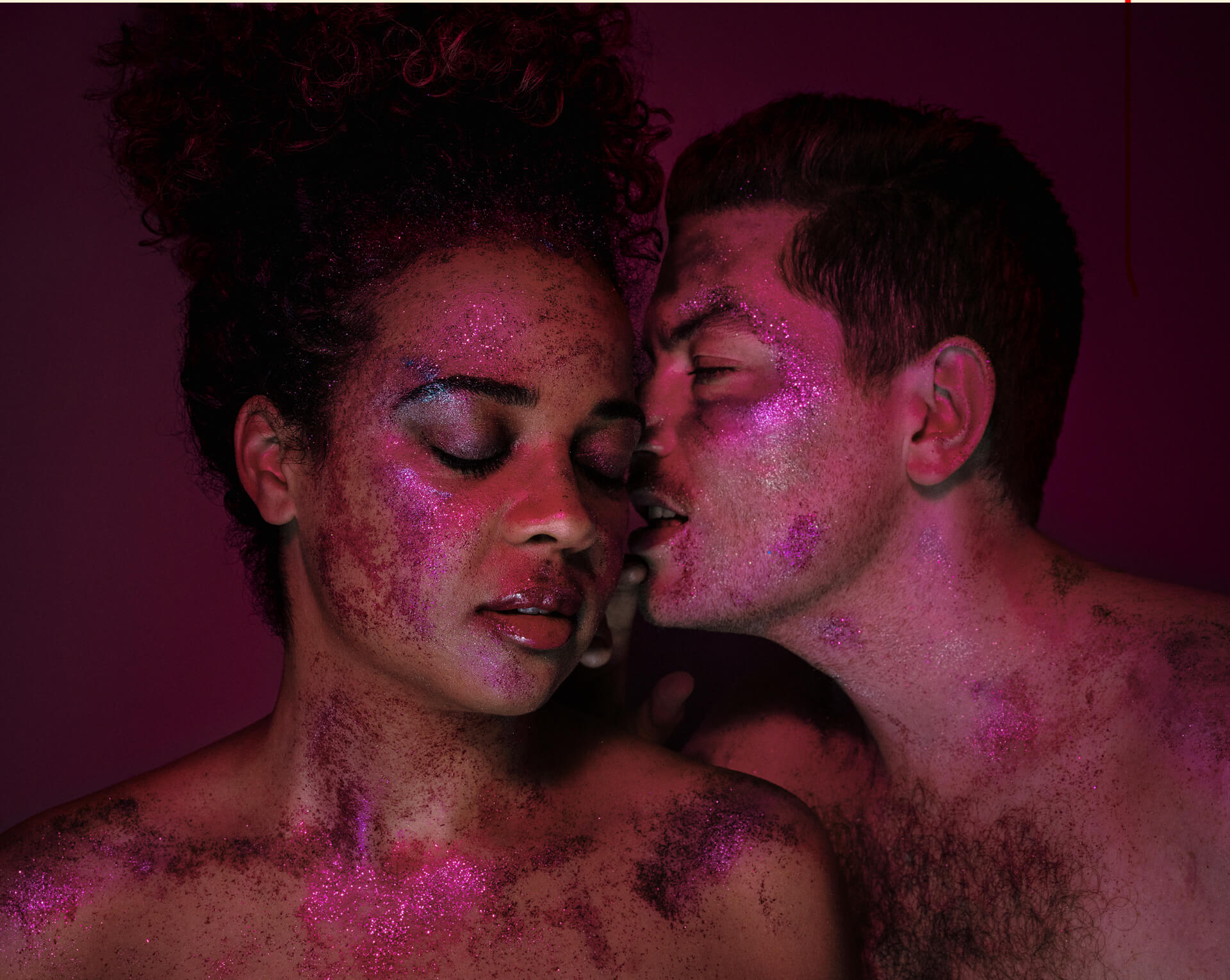 1-11 April 2021
Théâtre Aux Écuries
A striking duet: the man speaks candidly about his childhood and the discovery of his sexuality, while the woman confides in him about her disconcerting relationship with motherhood and her parentage. Two people, played by Thomas Leblanc and Anna Beaupré Moulounda, reveal themselves crudely, in bits and pieces, giving precarious voice to the otherwise unspeakable. Raw, visceral texts inhabit the stage. The actors' presence, close and frank, incites them to deliver stories that confront us with the monstrosity of our societies – and ourselves. Regardless of our cultural origins, the pieces of life dig into the deepest grooves of our humanity. Far from cynicism, death, sex, violence and family are scrutinized intimately and without pity.
Text: Ana Pfeiffer Quiroz, Anna Beaupré-Moulounda, and Thomas Leblanc
Direction: Anna Pfeiffer Quiroz and Alejandro De Leon
Photography and montage direction: Alajandro De Leon
Assistant photography direction and camera operator: Jean-Marc Abela
Production: Parrêsia Creation Company
Concept and direction: Ana Pfeiffer Quiroz
Scenography and costume design: Manon Guiraud
Lighting design: Nicola Dubois
Distribution: Anna Beaupré-Moulounda and Thomas Leblanc
Translation and English subtitles: Mishka Lavigne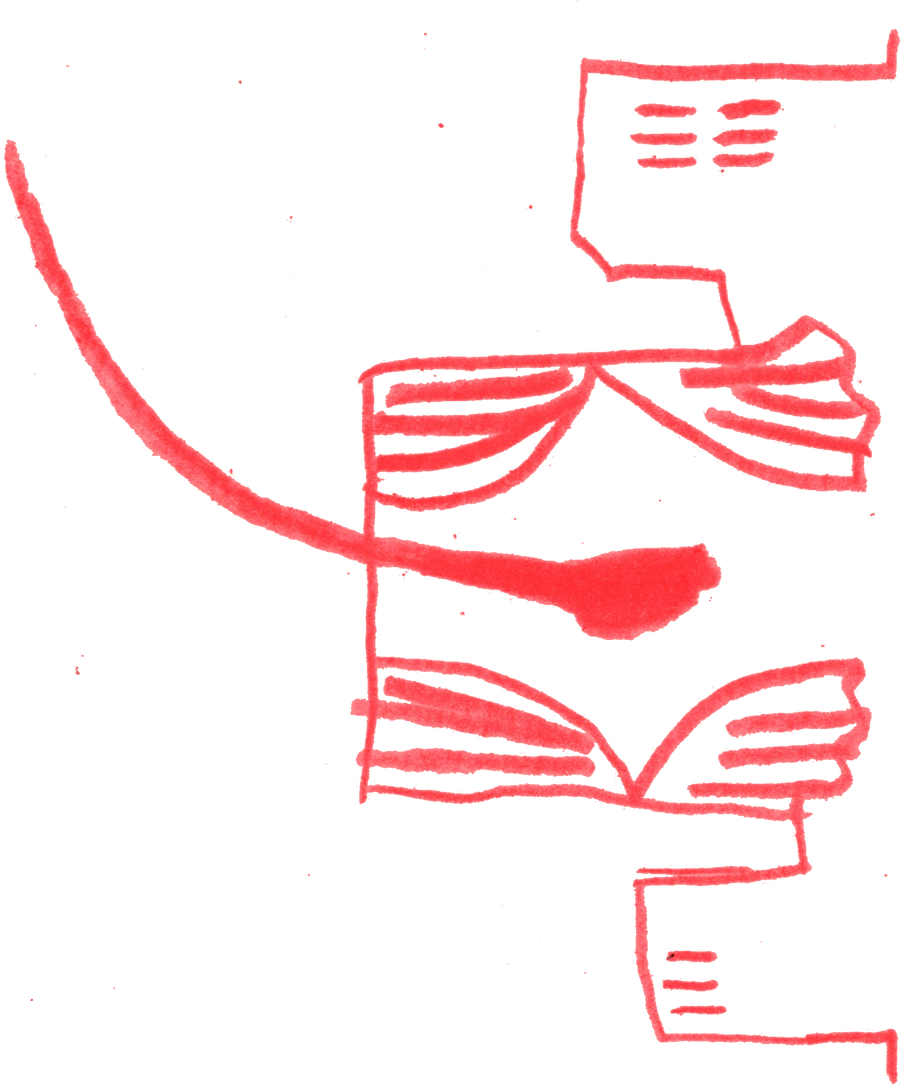 PRACTICE AND CONSIDERATIONS
Performance. Getting to the childcare centre on time. Set writing. Testimonials. Mothers as artists. Gay sex. Challenging "theatre school." Where are the accents onstage? Completing a PhD to gain respect. Rehearsing in a living room. The locked doors of institutional theatres. Committees that don't work out. Wanting to kill. Forcing yourself to laugh and cry. Diversity, inclusion, bullshit. Solidarity. Dreaming of Lima and Avignon. Tearing up. Starting over.